Galapagos Pictures - Isabela Island, Darwin Lake
Even though the Galapagos Islands are not especially mountainous, they do rise to significant heights in several places, seeming to be more then the height above sea level suggest as you are almost certainly going to start any trip at sea level. Volcan Wolf on Isabela is the highest point in the archipelago at 1707 m/5600 ft, with several other islands having points well over 2000ft. This makes for some impressive and spectacular views if the hiker only manages a short distance up hill.
This is Darwin Lake, a small lagoon in a crater very near Tagus Cove that is thought to have been formed by a tidal wave when a volcano on Fernandina Island (in the background) erupted. The lake is a very unusual feature being slightly above sea level and twice as salty as sea water. As water evaporates from the lake, water is replenished from the sea via the porous rocks that separate the sea from the water in the crater. There is a line of salt encrustation along the water's edge of the lake.
Picture courtesy NOAA
Tell me more about a trip to the Galapagos
Galapagos Cruises
The following are representative, please use the form above to help us find your perfect trip
Trips leave year round
Santa Cruz - Southeastern
Expedition ship - families
90 passengers
5 days from $2,620
Santa Cruz - Northern
Expedition ship - families
90 passengers
5 days from $2,620
Santa Cruz - Southwestern
Expedition ship - families
90 passengers
6 days from $3,276
Celebrity Xpedition - Southeastern
Luxury vessel
Natural history "lite"
96 passengers
11 days from $6,399
Celebrity Xpedition - Southwestern
Luxury vessel
Natural history "lite"
96 passengers
11 days from $6,399
Galapagos Sky

Dive boat
16 passengers
8 days from $5,495
Cachalote I - North-South
Small sailboat, ideal for charter
16 passengers
8 days from $2,960
Cachalote I - Western
Small sailboat, ideal for charter
16 passengers
8 days from $2,960
Eric / Flamingo / Letty
Northwestern Cruise
Motor Yachts, good guides, kayaking options
20 passengers
8 days from $4,100
Eric / Flamingo / Letty
Southern Cruise
Motor Yachts, good guides, kayaking options
20 passengers
8 days from $4,100
Recommended reading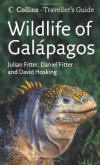 Wildlife of the Galapagos


Galapagos: Islands Born of Fire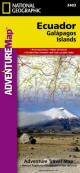 Ecuador and Galapagos
Adventure Map
More Galapagos Travel Books